We started growing comfrey more than 20 years ago, with organic stock obtained directly from the HDRA. Our 6 plants provided mulch and liquid feed for our vegetable garden and small orchard, and forage for our 3 laying hens.
As interest in comfrey grew, especially through the internet, we began propagating and selling Bocking 14 on a small-scale, mostly to gardeners and smallholders.
We're now one of the UK's leading producers and suppliers of comfrey – we are a certified grower, inspected annually for plant health, and authorised to issue plant passports.
Meet the team
Although we produce a lot of comfrey we're still only tiny! There are two of us at Comfrey UK – Dan and Andy – and between us we do everything, including the growing, plant husbandry, order preparation and packaging, and support.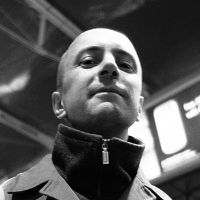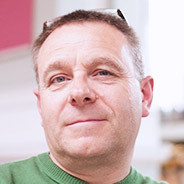 If you ever need help we'll be here to help – just ask.
Comfrey evangelism
We are also passionate comfrey evangelists, spreading the word as well as the plant.
In these days of increased awareness of climate change and the impact our actions and decisions have on the planet, comfrey provides an  environmentally-friendly means of producing your own fertiliser and animal fodder, as well as being an effective pollinator-attractor. No more shipping plastic bottles filled with expensive liquid feed for your tomatoes – produce your own for a fraction of the cost and enjoy all the additional benefits.
Buy with confidence
You can buy from us with confidence – our customers include thousands of gardeners all over Europe, companies like Hozelock, and organisations like Historic Royal Palaces.